Deciding where to stay on Kauai is a very difficult decision. The north shore has the lush scenery and incredible beaches. The south side has the drier climate and more timid beaches. The east side perhaps represents a compromise since it's centrally located. The west side is more isolated but has the most convenient access to the hiking of Waimea Canyon.
Another way to decide where to stay is to first look at what the accommodations in each area look like, and how much they cost. If you're a visual person, the best way to do this is by looking at aerial photos of Kauai's condo resorts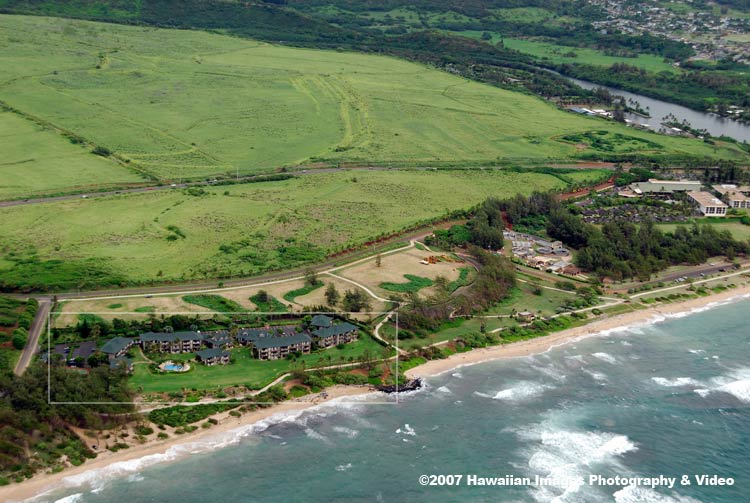 HawaiiGaga.com's Kauai Condo Guide includes aerial photos so you can see what the surroundings look like. Most aerial photos are taken from the ocean, so you get the coastal perspective.
Our condo guides also include an estimate of average prices, and a subjective luxury rating. The map shows you what beaches and attractions are located nearby each resort. For many people this is very important consideration in choosing a place to stay.